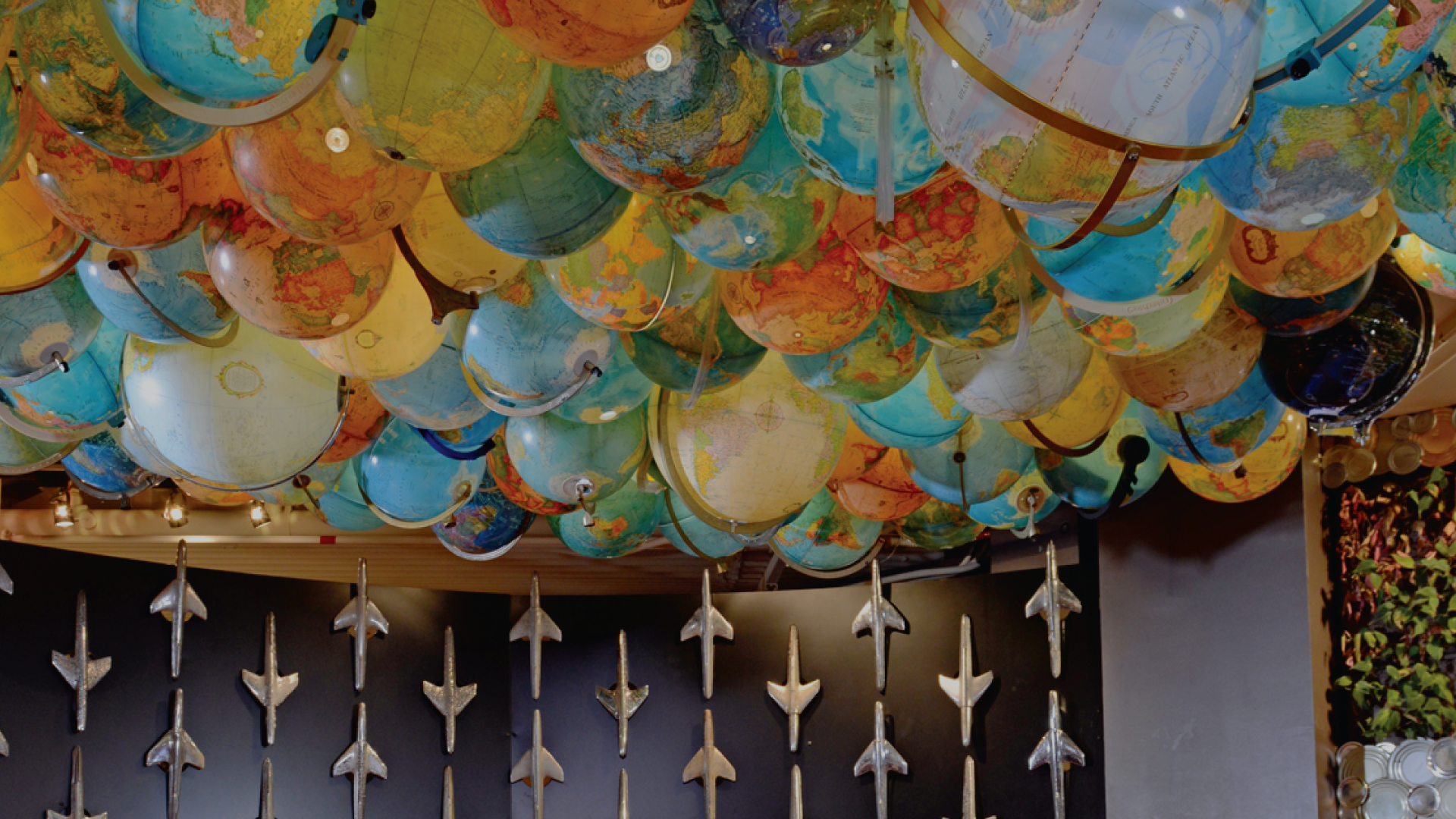 DEN-Slider
ACCOMPLISH
THE UNEXPECTED™
In This Photo: Root Down DIA features a chandelier made from 100 recycled globes.

Mission Yogurt, Inc. – is a Denver-based hospitality company that owns and operates restaurant and retail concepts primarily in high traffic airports, including Denver and San Diego International Airports. With more than 30 years of experience, Mission operates a wide range of concepts, including nationally recognized brands, local chef-driven outposts, and original proprietary concepts. Mission believes in taking a hands-on approach in operations and prides itself on being able to customize each operation to the location and market necessary to provide an elite customer service experience.
From an early age, airports fascinated founder Rod Tafoya. A Colorado native, Rod's mother worked at Denver's Stapleton International Airport and his father was an engineer for the City of Denver. But it wasn't until after he received a Bachelor's of Engineering from John Hopkins University, a Master's of Business Administration from UCLA, and held a marketing position at IBM that he considered a career in the airport industry.
In 1985, Rod set his sights on opening a cookie business at Stapleton Airport and decided to make a bid for space there. While he was not selected for a contract due to lack of experience, four years later, he successfully broke into the restaurant business when he purchased a Penguin's Frozen Yogurt franchise in Arvada, Colorado.
After cutting his teeth in the restaurant business for nearly a decade, Rod opened Sara Lee Sandwich Shoppe and Colombo Yogurt in Denver International Airport (DIA), when it commenced operations in 1995. Soon after, Rod continued to grow at DIA and opened DIA's first authentic Mexican restaurant, Que Bueno, the busiest Einstein Bros Bagels franchise location in the nation, and the highest-grossing restaurant measured by sales at DIA, Timberline Steaks, and Grille. Rod's steady growth quickly led to different operations in other high-traffic airports beyond Colorado, including San Diego and San Jose International Airports. 
Today, Mission operates 12 concepts at Denver International Airport and San Diego International Airport.

As a result of its superior offerings, success in business and activeness within the community, Mission Yogurt, Inc. and President Rod Tafoya have been consistently recognized with local, national, and even worldwide accolades.
BEST ACDBE OPERATOR
2020
(Mission Yogurt)
Airport Experience News
Most Influential Restaurant CEOs in the Country
2020
(Rod Tafoya)
Nation's Restaurant News
No. 1 Best Airports for Food in the US
2020
(Root Down DIA)
USA Today
Airport Health-Centered or Vegan Restaurant of the Year
2019
(Root Down DIA)
FAB Awards
Top 100 Independent Restaurants in the U.S.
2019
(Timberline Steaks & Grille, 2016 - 2019)
Restaurant Business
Highest Sales Volume - Einstein Bros. Bagels
(Einstein DEN Highest Sales Volume out of 800+ stores nationwide; 2010-2019)
Finalist, Best ACDBE Operator
2018
(Mission Yogurt, Inc.)
Airport Experience News

Mission Yogurt understands that it is our team's responsibility to preserve the environmental sustainability of the planet, at all levels of its operations–in its own practice, as a participant in a community of practice, and as a growing company with great aspirations for our team and the airport partners and travelers that we serve. We are setting the bar for green operations in airport concessions and were the first concessionaire awarded a Certifiably Green Denver restaurant at DEN's Root Down in 2014. Mission Yogurt also developed the first Green Concession at SAN, Einstein Bros. Bagels, which in 2019 was also named an "Ocean Friendly" restaurant at SAN by the Surfrider Foundation.
We aspire to minimize our impact on our environment and maximize the effective use of resources. Our team works to achieve this by increasing communication and awareness of our efforts in accordance with this policy and fostering responsible environmental behavior among staff and customers. We are committed to complying not only with DEN requirements in all operations but to minimizing risks and impacts through the development of robust and documented systems to implement, measure, monitor, and disseminate excellent environmental performance both within our operations and to the broader community.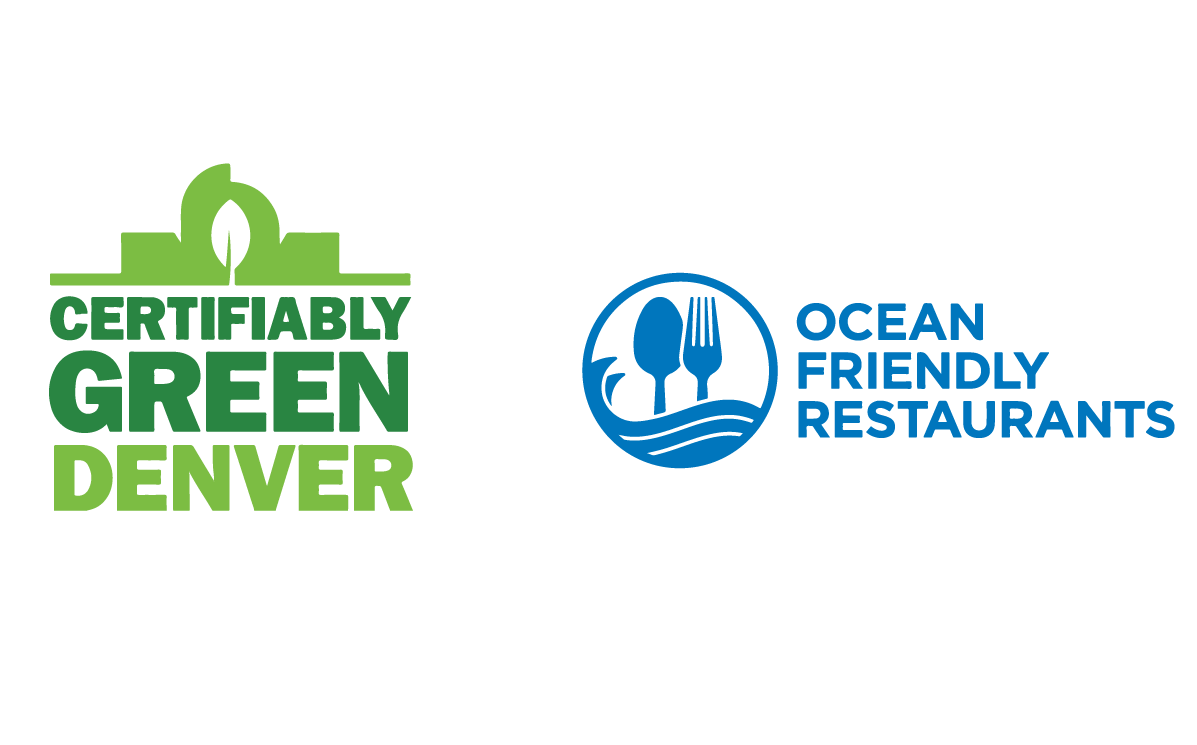 Throughout its existence, Mission Yogurt, Inc., has been consistently active in the community and philanthropic causes.
We're committed to making an impact in the communities where we live and work. We are proud to support the organizations shown here.

Mission Yogurt, Inc. and it's concepts have been featured in several local, national and global publications including Wall Street Journal, MSN.com, 9News.com, Westword Magazine, The Denver Post and more.
Mission Yogurt, Inc. has attracted global media interest. Below is a small selection of the media coverage and features that have been published about Mission Yogurt, Inc. and it's concepts.